Paint your own ceramic masterpiece from our wide selection of bisque animals and fantasy creatures starting at only £5.99?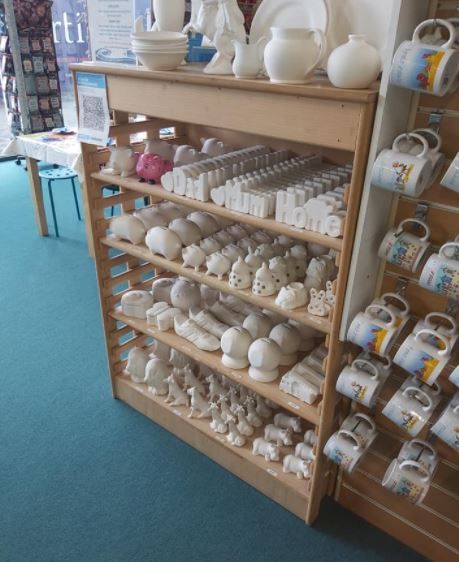 Select an item from those available on the display found next to the painting area.
Take the item to the till and tell the cashier whether you would like acrylic paint (take away within the hour) or ceramic paint (fired in our kiln and available for pickup within 2-4 days).
Pay for the item and return to the painting area.
Find a seat and the assistant will provide a paint palette and paint.
Have fun!