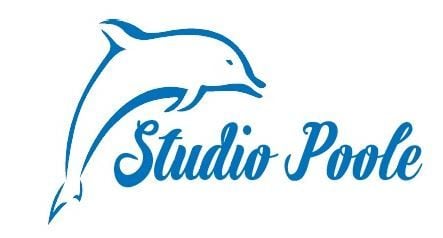 OPENING HOURS:
10:00am - 5:00pm MONDAY - FRIDAY (10:30am - 4:30pm on Bank Holidays)
10am - 5:00pm SATURDAY
10:30am - 4:30pm SUNDAY
Welcome to Studio Poole. Dedicated to keeping the legacy of Poole Pottery on the quay, our studio and retail outlet is located in the new building where the original pottery stood. If you're lucky, you may spot some of the original Poole Pottery paintresses and master potter in our In-house Studio.
In our Collector's Corner, you can find everything Poole Pottery, from current productions to Discontinued Tableware. If you're looking to expand your collection or replace a broken item, and can't find that one specific pattern, we produce quality, handcrafted, tribute reproductions of Discontinued Poole Pottery ranges in our studio, and even craft bespoke items to order. All vases purchased from our studio will be signed by the artists.
In our store you will also find Vintage Collectables and a whole range of gift ideas from other leading manufacturers, such as: John Beswick, Denby, Dartington Crystal, Quail Ceramics, Old Tupton, Lesser & Pavey, Jellycats, (to name but a few).
If you're looking for a quick snack while you enjoy the scenery, our sweet treats section is for you, selling speciality fudge, local chutneys, and Purbeck Icecream. Or find something to spark the imagination in our Model Railway and Crafts section.
If that wasn't enough, our Have-A-Go Experience offers you the chance to paint your own ceramic masterpiece from our wide selection of bisque animals and fantasy creatures, as well as seasonal exclusive options. This experience is perfect for family days out, Birthday parties, weekend meetups, and Women's Institute/ Stag/ Hen Do/ evening parties.
Our store is wheelchair accessible with aisle widths suitable for a standard size wheelchair.
We are dog-friendly for calm pets. We also have a "Dog Park"/ tether at the front door for friskier puppies.
We are polite to our customers. Please return that courtesy to our staff.
Car parking is found nearby at:
1. The Quay Visitors, Old Orchard Multistorey Carpark, BH15 1SB, (£1 an hour)
2. The Thistle Hotel Car Park on Poole Quay, (£6 per day)
Parking is available, a few yards away, in level walking distance on Old Orchard for coaches and Drivers...please make yourself known to us for liaison and gratuities.
The health and safety of the customers is paramount!
While face masks are no longer mandatory, customers may wear one at their own discretion. You are welcome to use the complimentary hand gel.